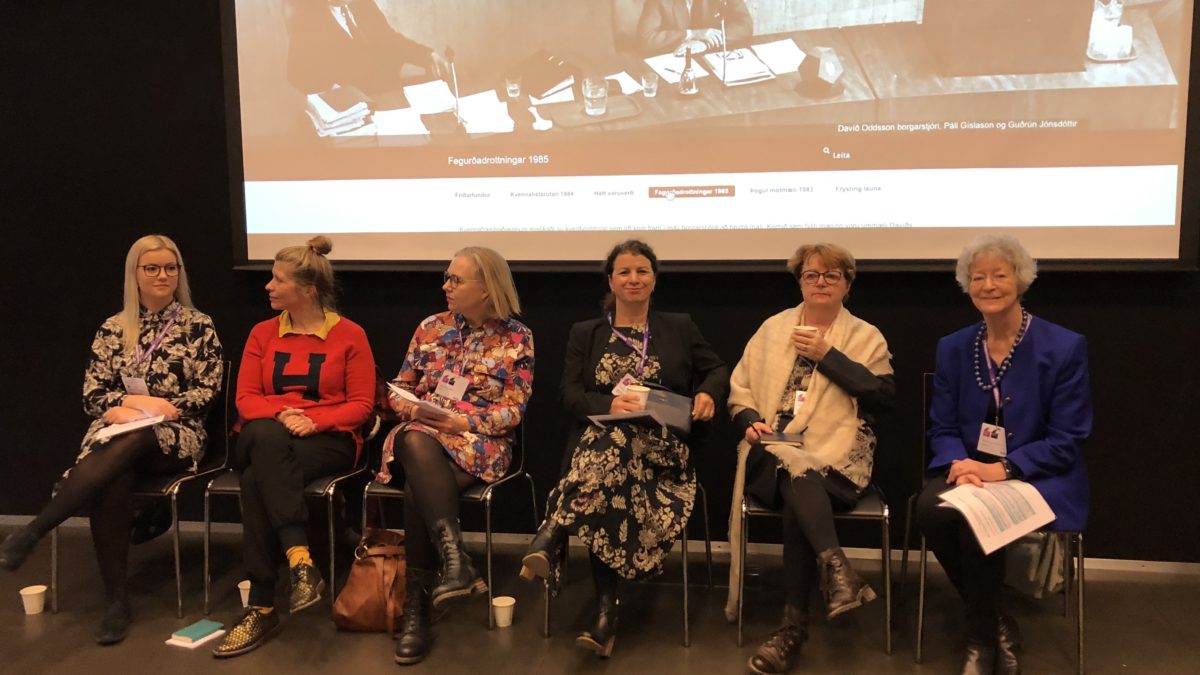 IceFemin at Women's Leaders Global Forum 18.-20. November 2019
IceFemin organized a workshop or "Leaderstalk": The Icelandic Story – How Women Changed the Political Landscape from 10.40 – 12.00 o'clock at The Women Leaders Global Forum on Wednesday 20. November 2019. Guðrún Agnarsdóttir, a former Member of Parliament for the Women's Alliance (WA) chaired the meeting. The panelists were: Kristín Ástgeirsdóttir, previously director of The Office of Gender Equality and a former Member of Parliament for WA; Tatjana Latinović, Chair of The Icelandic Women's Rights Association and active in the campaign of rights for women of foreign origin; and Sigríður Ingibjörg Ingadóttir, Chief Economist at BSRB, the Federation of State and Municipal Employees and a former Member of Parliament. Furthermore there were two "daughters" of The Women's Alliance in the panel (i.e their mothers were active members of WA): Katrín Oddsdóttir, lawyer, Head of the Icelandic Constitutional Society and Jóna Þórey Pétursdóttir, law student, Chair of the Student's Council at the University of Iceland.

Each panelist started with a short introduction answering the question: What can we learn from the past to take with us into our campaign for the future? Interesting discussions followed with participation from the 30 women attending the workshop. They came from many countries, including Denmark, Germany, Oman, Japan, India, Niger, USA. The participants asked for instance about the daily life of women in Iceland and the sharing of housework. The Danish participants wanted to know how Iceland had succeeded in introducing paternal leave; others asked why the Women's Alliance had stopped political participation. There were many more questions and discussions, and the participants told us about their concerns and experiences. Finally, we showed images of activism of the WA. In one, WA members and municipal representatives were ironically dressed as beauty queens at a Reykjavik town hall meeting to protest a derogatory remark by the mayor. In another, a group of WA women were buying ingredients for rice pudding, refusing to pay more than 65% of the cost as the salaries of women were 65% of men's. The conclusion of the workshop was that it is imperative for women to share experience across countries, nations, and different cultures. We learn from each other, new ideas are born, and our campaigning spirits are invigorated.